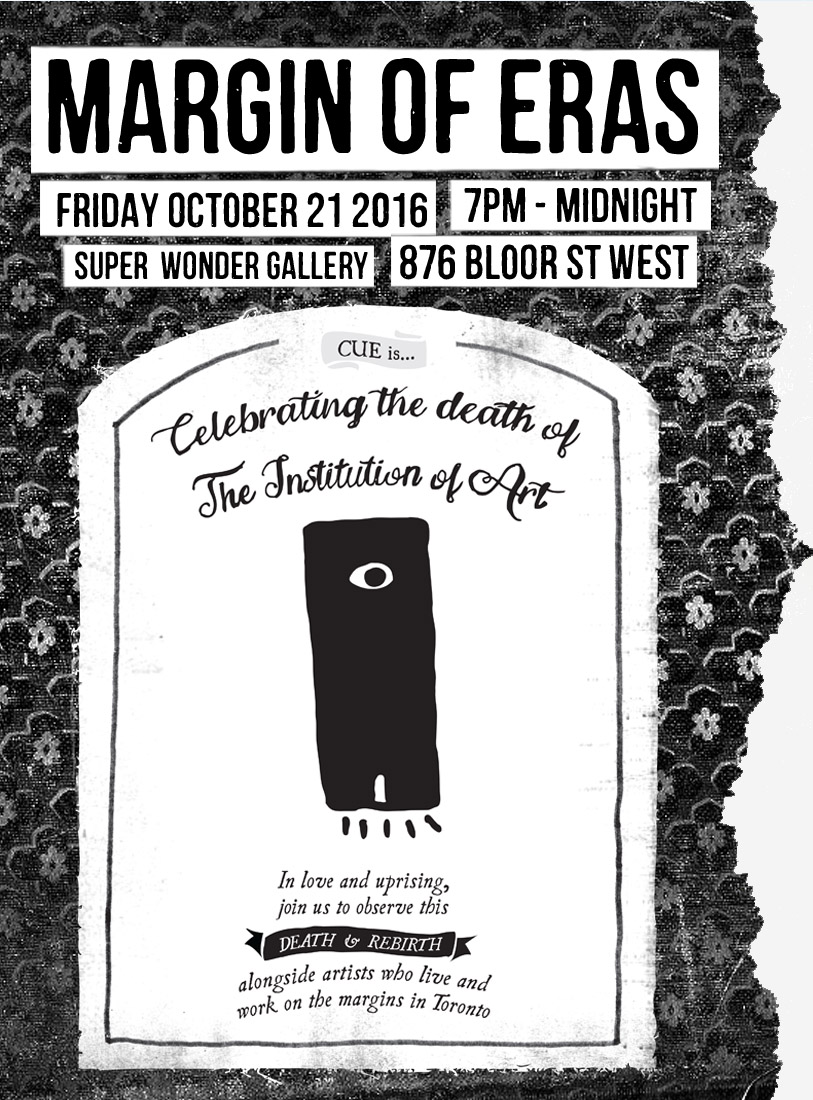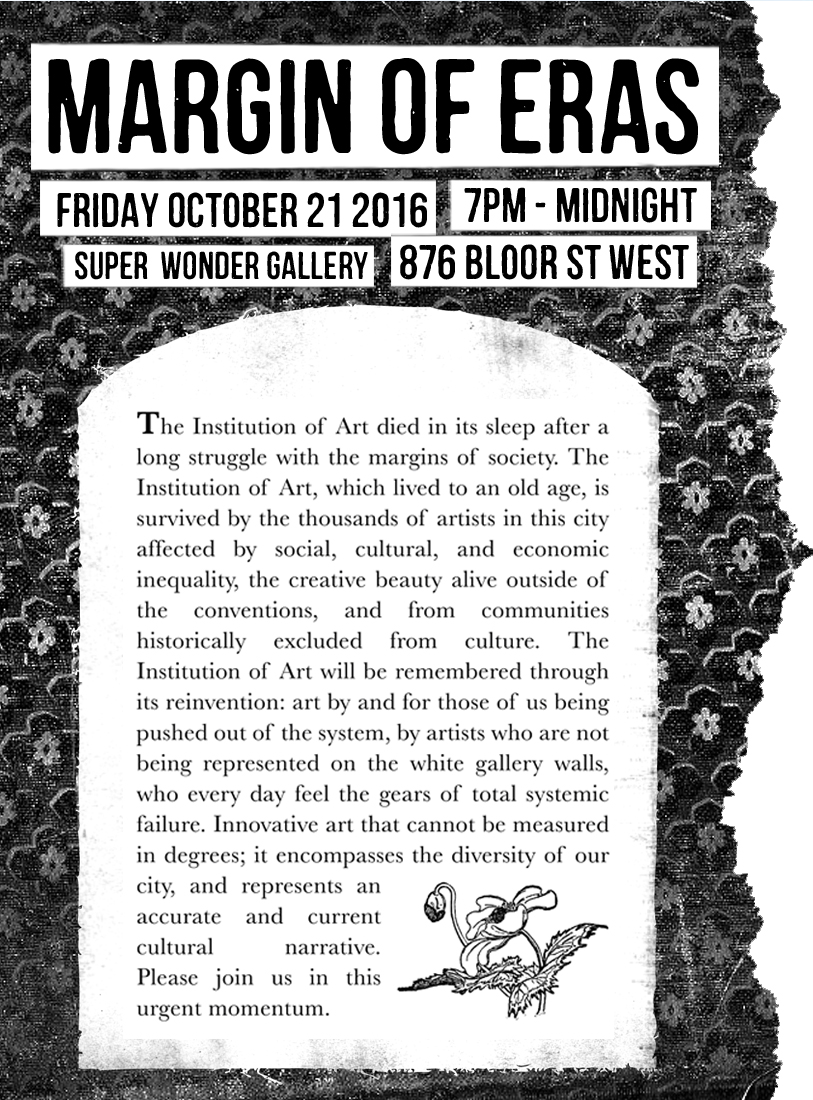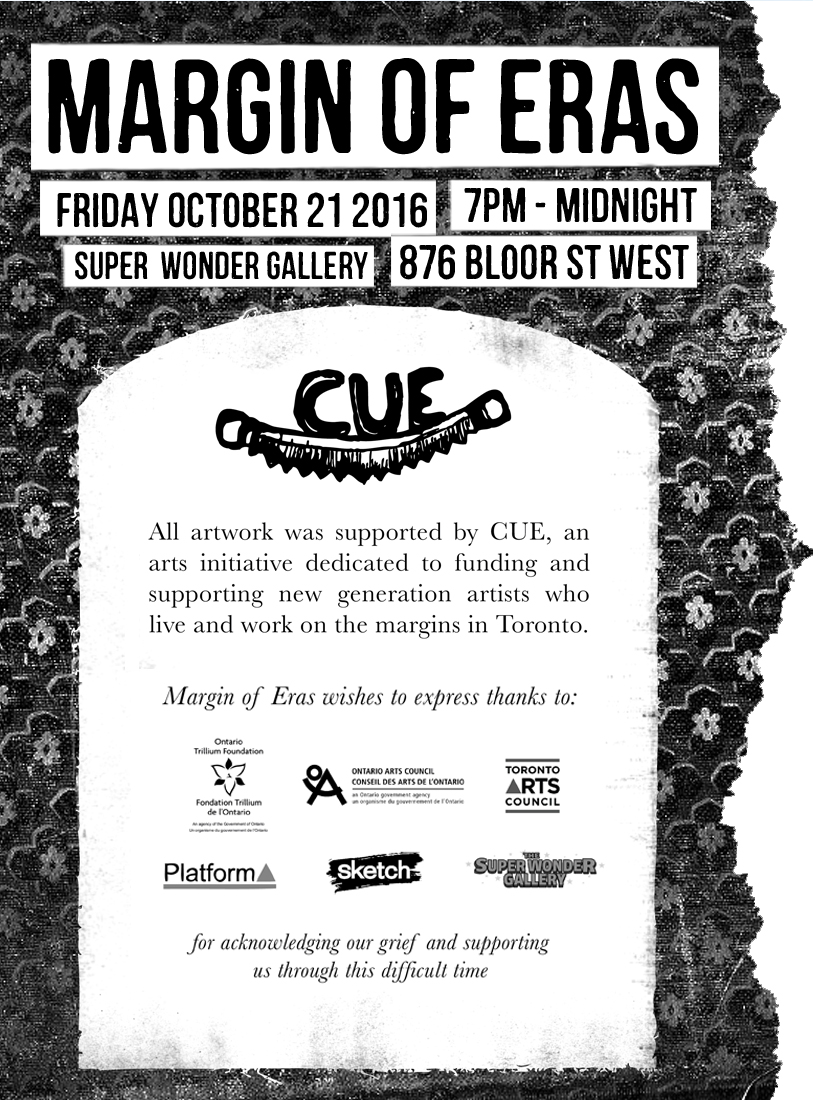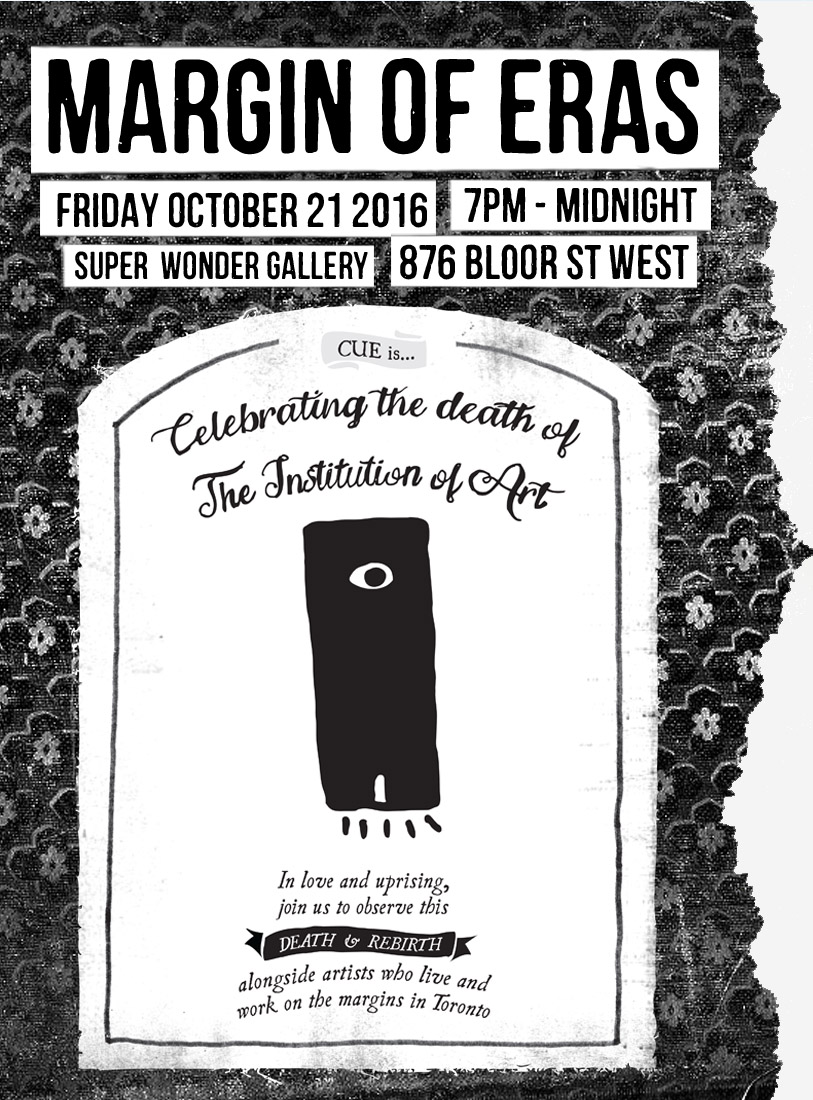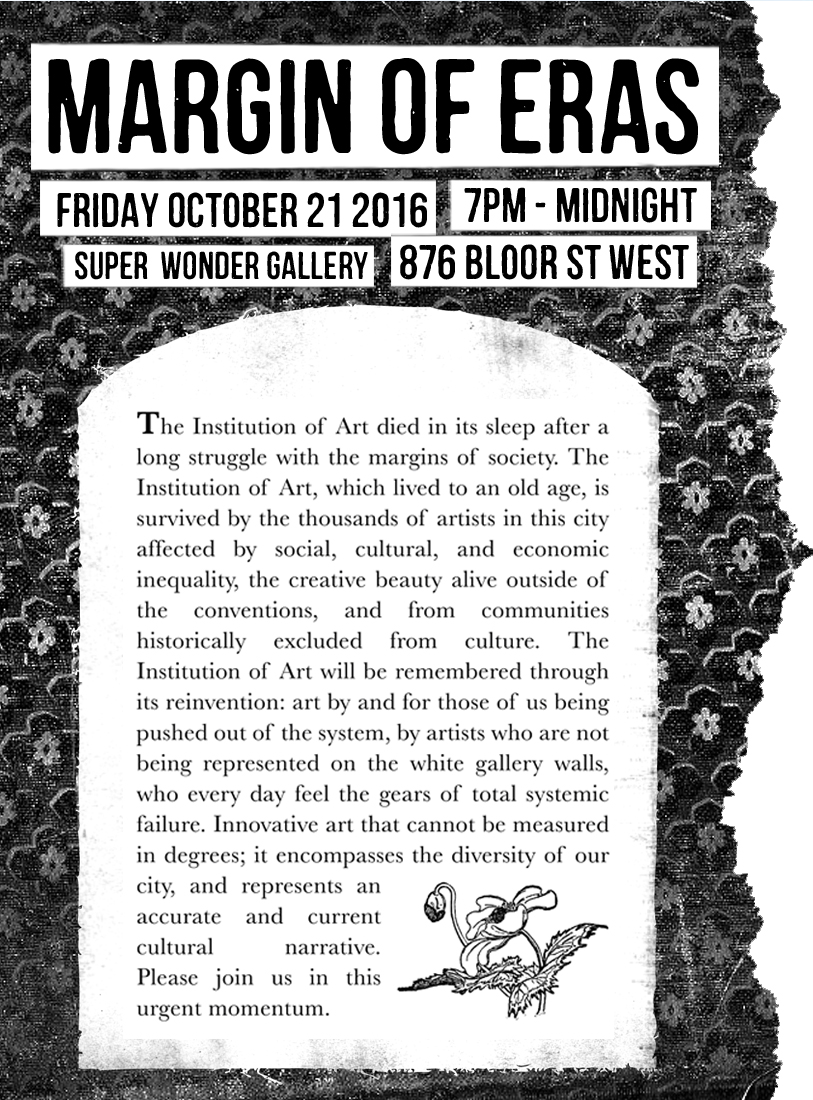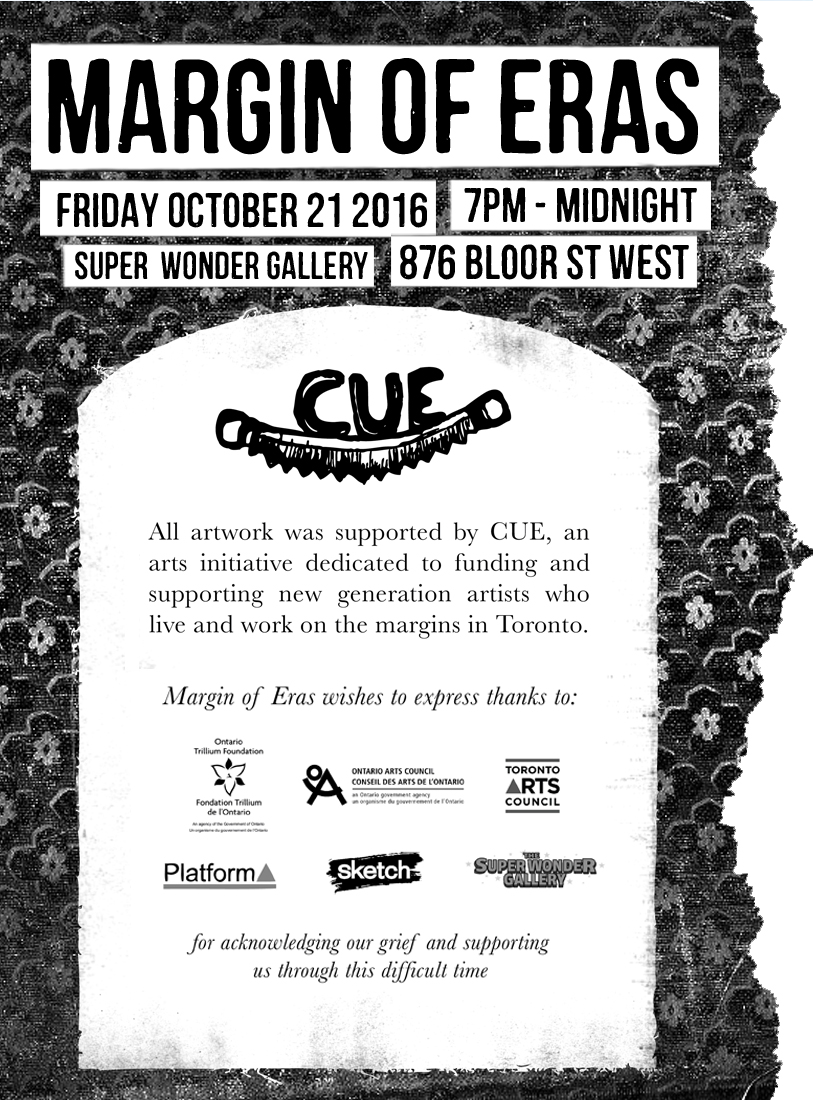 OPENING NIGHT:
FRIDAY, OCTOBER 21
7 P.M. - MIDNIGHT
at the Super Wonder Gallery
876 Bloor Street West
(by Ossington subway station)
GALLERY HOURS:
OCTOBER 22 - 25
1 - 7 P.M.
We request that audience members bring a symbolic object of their choice to relinquish to a community-created shrine, representing arts and culture on the margins across our city, and to create a big live piece of public art.
More and more of us are living and working on the margins; underground and underrepresented, we push against social, cultural, and economic inequality, carving space and building systems to support ourselves and each other. Conventional arts institutions continue to fail these artists and audiences. It's time for a change.